Series of MOOCs on African Regional and Continental Integration and Cooperation in Higher Education
---
With the participation of leading African experts, HAQAA-2 has produced a set of written Materials on African Regional and Continental Integration and Cooperation in Higher Education. A Pilot Course, which is comprised of a series of MOOCs, is now being launched on the same topic, exploiting these Materials.
The Materials' and Course's main objective is that of promoting innovative thinking and impactful action in Africa, from an African perspective, for the improvement and enhancement of African higher education.
The ultimate goal is that of favouring the setting up of a rejuvenated, motivated and creative Community of African scholars and practitioners committed to improve and enhance African higher education using the regional and continental frameworks.
GENERAL INFORMATION
GENERAL CHARACTERISTICS
This first edition is conceived as a pilot in English to be replicated in the future with adaptations and improvements that will be deemed necessary after this first pilot edition.
The Pilot has been conceived and implemented in the framework of HAQAA's second phase (HAQAA-2: HAQAA stands for Harmonisation, Accreditation and Quality Assurance in African Higher Education, an EU-funded project for the Africa – EU Partnership). It is implemented by OBREAL Global (leader of the HAQAA-2 implementing consortium) and the Association of African Universities (AAU), the only African member of the consortium.
The overall coordination of the course is assured by a team composed of:
Ramon TORRENT | President of OBREAL Global
bio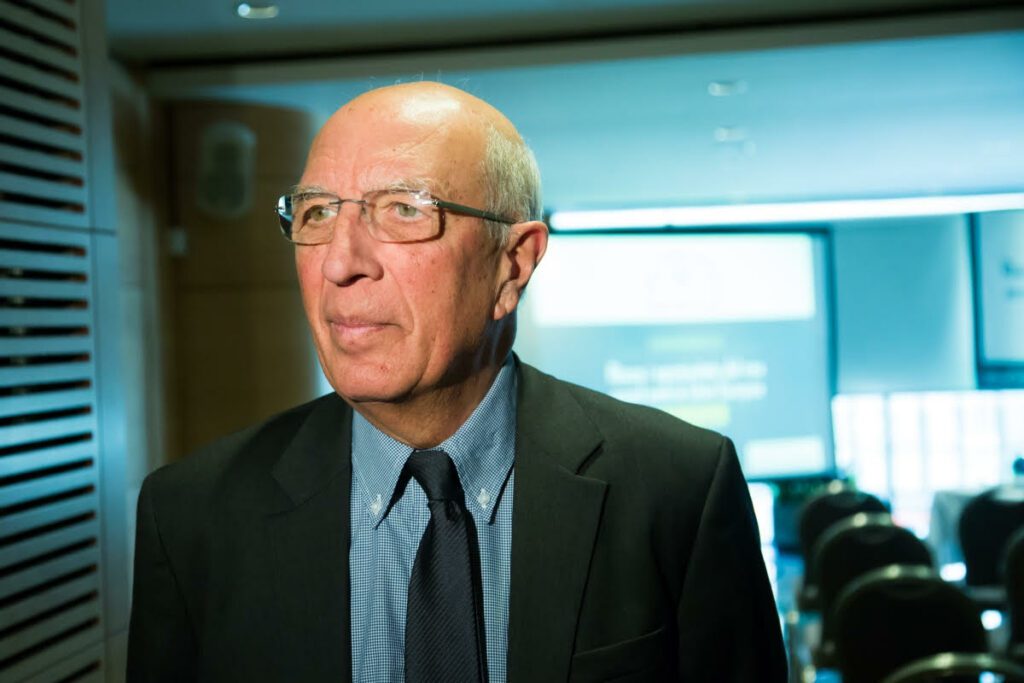 Ramon TORRENT is the Executive President of OBREAL Global, the association of Universities and associations of Universities that leads the consortium composed by OBREAL Global, AAU, DAAD, ENQA that implements the EU-funded project HAQAA-2 (Harmonization, Accreditation and Quality Assurance in African HE, second phase, 2020-2022). A retired professor of Political Economy and International Economic Law at the U. Barcelona, Spain, he became for a period the Director for External Relations in the Legal Service of the EU Council. He has conceived and directed many international projects, been a consultant for many international organizations and published extensively on HE and International Relations.
Henok B. ASMELASH | Lecturer at Birmingham Law School
bio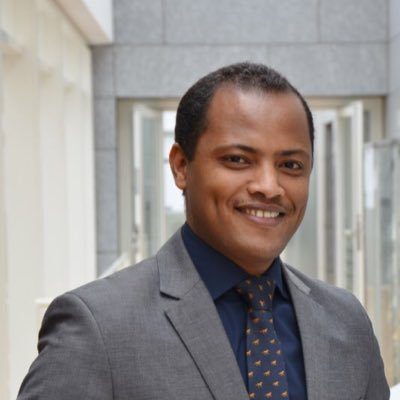 Henok B. ASMELASH is Ethiopian. He holds a PhD in International Law and Economics from Bocconi University (Milan) and LLM degrees in International Economic Law and Policy from the University of Barcelona and in Business Law from Addis Ababa University. He joined Birmingham Law School in January 2020. Prior to joining the University of Birmingham, he was a Postdoctoral Global Fellow at New York University School of Law and a Research Fellow at the Max Planck Institute Luxembourg for Procedural Law.
Mafini DOSSO | Coordinator of the 'Smart specialisation for sub-Saharan Africa' project
bio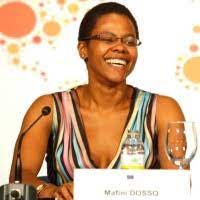 Mafini DOSSO was born in Abidjan, Côte d'Ivoire, She holds a PhD in Economics of Innovation from the University Paris 1 Panthéon-Sorbonne and is a certified Project. She currently coordinates the 'Smart specialisation for sub-Saharan Africa' project at the European Commission's Joint Research Centre (Seville, Spain). Previously, Mafini was dedicated to produce evidence on the world's leading innovating firms to inform the European Union's innovation policies. She has published on various topics including innovation dynamics, industry policy, technological change, intellectual property, smart specialisation, innovation networks, value chains, industry 4.0, and the SDGs.
Apiyo OKWIRI | Project  Manager at OBREAL Global
bio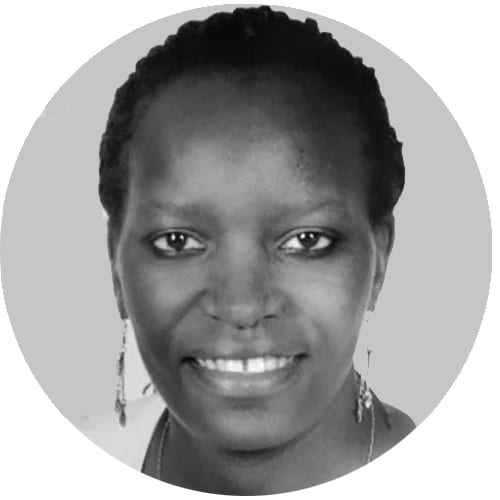 Apiyo OKWIRI is Project Manager at OBREAL Global. She has vast experience in the field of International cooperation in Higher Education and quality assurance. She has worked as a lead consultant at Ubuntunet Alliance and as expert on joint Africa-EU projects - Tuning Africa and Europe-Africa Quality Connect: Building Institutional Capacity through Partnership. She´s a Kenyan national, former president of Erasmus Mundus Association and holds an M.A Economics from University of Trento, Corvinus University, University of Ljubljana and Regensburg University. She´s carrying out her doctoral research at Jomo Kenyatta University of Agriculture and Technology.
Specific instructors will participate in the different MOOCs of the series.
The techno-pedagogical implementation is ensured by:
Blanca BERNABÉ
bio
Blanca BERNABÉ is an experienced Freelance Senior Consultant with a demonstrated track of working in the e-learning industry. Skilled in Moodle, Business Planning, Course design, and Innovation Management. Strong consulting professional with more than 20 years in digital content design and production, corporative learning, change management, and Academic digital transformation specialist. Working wieh companies (Telefónica Educación Digital), Universities (UEM, ITAM..) non-profit organizations (CEDDET, UNICEF, IESALC-UNESCO, GIZ…).
Irene ZURBORN
bio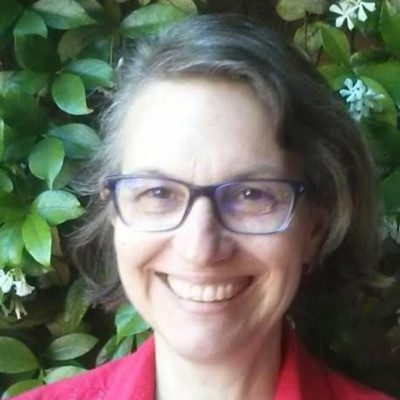 Irene ZURBORN is an experienced Freelance Consultant with experience in developing international capacity building programmes and project management in donor supported context. More than 15 years designing and managing different blended learning projects in close collaboration with multilateral development banks (WB, IDB), cooperation and international organizations (Europeaid, AECID, GIZ, FAO, Mercosur), governmental institutions (most Spanish central administrations and their counterparts in Latin America), academia (FUNIBER, UPM, IEEM and FODEPAL network), and some non-governmental organizations (AFRAC, Fondazione Brodolini, ILCE, CESAR, IICA).
As the course series is fully funded by HAQAA-2, participation in the course will be free of charge.
The series is based on written Materials on African Regional and Continental Integration and Cooperation in Higher Education.
A French edition is being prepared, the materials are already being translated into French, and the team ensuring overall coordination is being expanded with additional French-speaking members. A Portuguese edition is also planned for the future.
STRUCTURE
The course is conceived as a series of five one-week MOOCs, one for each part of the materials, each with a certificate, plus a final two-week summary/reflection MOOC leading to a higher-level diploma.
Each of the first five MOOCs lasts one week and includes self-assessment activities (graded by the system). Activities not completed during the week can be completed in the two intermediate catch-up weeks.
There is an intermediate catch-up/free week between MOOC 3 and MOOC 4; and another catch-up/free week between MOOC 5 and the final Summary/Reflection MOOC.
The final Summary/Reflection MOOC will include a collective peer review exercise (each participant will evaluate the exercises of two-three peers; and there will be an overall check by the faculty).
The Series/Course comprises the study of written materials and participation in online activities, some synchronous and most asynchronous (however, the synchronous ones will be uploaded on the platform for consultation).
30th August – 4th September 2022
5th – 17th September 2022
MOOC 1.- THE ANALYTICAL FRAMEWORKS FOR REGIONAL AND CONTINENTAL INTEGRATION AND FOR HIGHER EDUCATION
MOOC 2.- HIGHER EDUCATION IN THE FRAMEWORK OF AFRICAN REGIONAL AND CONTINENTAL INTEGRATION AND COOPERATION. AN OVERVIEW
MOOC 3.- HIGHER EDUCATION AND REGIONAL INTEGRATION. ELEMENTS OF COMPARISON WITH OTHER REGIONS/CONTINENTS
INTERMEDIATE CATCH-UP WEEK 1
MOOC 4.- HIGHER EDUCATION IN THE FRAMEWORK OF AFRICAN INTEGRATION AND COOPERATION. ISSUES OF SUBSTANCE
14th – 20th November 2022
MOOC 5.- VIEWING INTEGRATION ON HIGHER EDUCATION FROM THE PERSPECTIVE OF SPECIFIC AFRICAN REGIONS OR COUNTRIES
INTERMEDIATE CATCH-UP WEEK 2
28th November – 4th December 2022
FINAL SUMMARY/REFLECTION MOOC
WORKLOAD FOR PARTICIPANTS
Participants must be willing to dedicate an average of 10 hours per week to each MOOC in the series for the first five MOOCs and 12 hours per week for the last MOOC. 
The workload comprises:
Attending the synchronous online presentation for 20 to 30 minutes for each course
Reading the materials
Watching the videos and reflecting on their content
Answering the quiz (for the first 5 courses) and drafting the short essay and assessing other participants' essays (for the final course)
Participating in any additional activities, for instance, forums and group work, etc.
SELECTION OF PARTICIPANTS
The AAU and HAQAA's regional strategic partners will launch a selection process. The final selection will be made by 17th September 2022.
The course is open to professionals interested in African regional and continental frameworks and their relevance to higher education integration. Previous experience in regional or continental institutions is not a prerequisite.
1. Selection Criteria:

Academic Diploma at undergraduate University level (applicants with a Master's degree will be automatically pre-selected).
A 500-word motivation statement on their expectations of the course.
A declaration of availability and commitment to the course
Optionally, applicants may attach a letter of recommendation/endorsement from the institution to which they are affiliated or attached.

2. Selection Process (in two phases: pre-selection and final selection):

All applicants with a Master's degree will be pre-qualified for selection (pre-selection).
Grading of the Motivation Statement from "A – Excellent, to E – Poor"
Final selection by consideration of the Grades of two of the members of the Selection Committee.
The final selection will include a committee composed of one representative of each strategic partner plus two of the HAQAA2 implementing partners.

3. Timelines for Selection:

Application submission – 1st August 2022 – 27th August 2022.
Pre-selection – 29th August 2022 – 4th September 2022.
Final selection – 5th – 17th September 2022
PRESENTATION OF THE COURSE
A synchronous session will be held on 5th October to present the course in its entirety. It will be composed of:
Two 5-minutes videos (with three slides / drawings for each) by R. Torrent, President of OBREAL Global, and O. Oyewole, Secretary General of the Association of African Universities.
A Technical Onboarding video with slides (as long as needed, and as short as possible).

A permanent Forum will remain open throughout the course to assist participants with technical problems.
ORGANISATION OF MOOCs 1 TO 5
Each MOOC will be presented as a response to "a Challenge" (i.e. a problem that gives unity to the course) addressed through different Learning Units. In this first edition, the Learning Units correspond, with some exceptions, to the Chapters of the written materials. This may change in future editions, as additional materials will be introduced.
The MOOCs, their Challenges and their Learning Units are as follows:
Each MOOC will comprise:
1.1.  A " pre-test " of 10 to 15 questions addressing the main topics to be presented and discussed in the MOOC will have to be completed before the first synchronous session (see also point 1.6). The test will be binary with two possibilities for each answer: "rather true" or "rather false".
1.2.- A first synchronous session of 20-30 minutes comprising a presentation of the content of the MOOC in the form of a conversation with the authors of the chapters of the Materials to be studied.
1.3.- A series of video presentations (with 3-5 graphics and/or PPT slides) of 5 – 7 minutes by each author of the chapters included in the MOOC presenting the main content of each Learning Unit (R. Torrent will coordinate all of them to ensure a minimum of homogeneity). The videos will be distributed throughout the week to guide participants in the reading of the Materials.
1.4.- The study of the Materials by participants
1.5.- Participation in the Forum. In order to allow for a sufficient degree of monitoring and evaluation, participants will be divided into four groups of about 100 members. A Forum will be launched for each group with two or three initial questions. The whole Faculty team will be in charge of following and animating the Forum.
1.6.- At the end of the MOOC, the pre-test questionnaire will be submitted again to the participants and automatically assessed, with a dual purpose: a) to allow participants to self-assess their progress and their achievement of the learning outcomes; b) to allow an assessment of the learning outcomes for the whole MOOC.
*The system will not allow activity 1.6 to be carried out until all previous activities have been completed.
1.7.- At the end of the series, a " model response " for all five tests will be sent to all participants, with a summary justification for each response. In fact, this will constitute the culmination of the learning process.
MOOC 6.- DEFINING AND IMPLEMENTING HIGHER EDUCATION POLICY IN THE FRAMEWORK OF AFRICAN INTEGRATION AND COOPERATION
The objective of MOOC 6 is different from the previous ones. Its Challenge is: How can you contribute to the definition and implementation of a HE policy at the different levels to be considered: at HEI level, national, regional and continental levels?
Therefore, the methodology will be based on a continuous Forum discussion among participants and with faculty based on the Materials and activities of the previous five MOOCs. Participants will have:
to follow and actively participate in the Forum
prepare a short, but dense, paper/essay
revise and grade two or three pieces of other participants.
The MOOC will not be completed until this review and grading is done.
This final MOOC is oriented towards the creation of a sustainable "HAQAA African Learning Community on HE" of all participants and the faculty that will be animated in the future by the AAU and OBREAL Global.
CERTIFICATES AND DIPLOMAS
A certificate for each MOOC will be awarded to participants who successfully complete all MOOC activities.
A diploma for the whole series will be awarded to participants who :
have completed MOOCs 1 to 5 and

have also competed MOOC 6